the Press and other references
Le Monde
The company of Bängditos set fire to the Saint Front Cathedral – as pyromaniacs of fantasy!
DauphinÉ LibÉrÉ (Grenoble)
The entire spectacle is supported by amusing dialogues and lively communication with the audience (…). For an hour the fascinated viewers followed a fireworks display of comedy.
La Montagne (Aurillac)
The Bängditos heat up the atmosphere! The German company is not afraid to mount an attack upon the myth of the fireman and to reinterpret it with a new version. (…) They are more closely related to the tomfoolery of the Pieds Nickelés and the nonchalance of Gaston Lagaffe than to the strict behavior of the soldiers of fire.
Sud Quest (Perigueux)
The city goes up in flames. A crazy world in which it is possible to watch the heroic exploits of the "Guardian Angels," comical and pyromanical firemen. Spectacular and explosive.
Dordogne Libre (Perigueux)
On Monday evening the company of Bängditos and the set designer Xavier de Richemont played with fire during the opening celebration of the festival MIMOS. The visitors to the festival were offered a veritable feast for the eyes. 4,000 to 5,000 people crowded on Monday evening around the place Mauvard to attend the spectacle. In wave after wave of laughter, the crowd attempts to flee the red-glowing monster but cannot escape a sprinkling. A warm blast envelops the viewers, the sky fills with bubbles, foam with the taste of lemon spreads out and extinguishes the show.
Caterina Loriggio / Programmer "Watch this Space"
National Theatre London
Wow! What a show and what a way to end our season! Thank you so much.
Veronica Stephens/General Manager
Producer "Streets of Brighton" Programm, Zap Art
Bängditos stunned the crowds at Streets of Brighton with their thrill-a-minute performance of Guardian Angels. Hundreds of people turned out to enjoy this explosive mix of daredevil stunts, comic combustion and cooked-up capers!.
Etienne Bonduelle / Direction
"Festival International du Mime Actuel de Perigueux"
Best wishes for the spectacle "Les Anges Gardiens", which had an unforgettable success about which people will still be speaking in a few years. We would like to encourage you to continue your creative activity, and we will certainly recommend your further on the basis of the professional quality of your work. With regard to your request concerning the production process, we are happy to offer you our full support, and we wish you a successful continuation of your artistic activities.



News
Yes, we are planning a new show. Small, interactiv and of course - funny. First rehearsels will start soon...
[more]
Dates
The theatre project Helix 2 will take place in Hamburg from 20.5. to 2.6. Young Street Artists from Hamburg, Marseille and Shanghai will meet to work out a street performance under direction of Bängditos theaters ...
[more]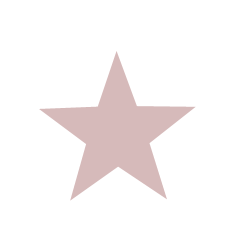 Johnny's Stuntshow
Live from Las Vegas - and only tonight! Buuurrrning wheels and hot duffy action.
[more]
Überfluss
A Fountain, 7 meter high and 3 actors at 10 bar. Naive. Absurd. Obsessive.
[more]
2 CV
It burns, it smokes - the 2 CV collapses. When 2 french tourists losse their way back to Paris...

[more]